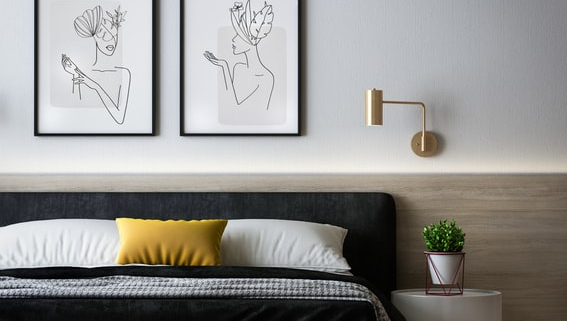 There's nothing that feels better than coming back home and crashing onto your big, cozy couch after a long, tiring day. Your home is your safe place, it's welcoming, warm and soothing. It's the only place where you feel like you can be your true self.
Whether you're cooking in your pajamas or taking on an E-meeting from your home-office, it's the only place that best represents you. If you're wondering what you could do to get your home to radiate your personality, keep reading.
Add Adventure Maps
Whether you're from a big family or small, you're bound to have spent a lot of family time. There's no better way to lock your memories from all those vacations you took together than using an adventure map!
Yes, it is as simple as it sounds. You add a world map on one of your walls and begin painting off the places you've traveled together. So when nostalgia hits you, you can go back down memory lane and smile over all the special moments you spent together. That's not all, this wall can give you a chance to prepare a bucket list for all the places you still want to see!
Showcase your Talent
Everyone has hobbies. Everyone has something they're super passionate about. If you want your home to express your personality, consider displaying your hobbies into little aspects throughout your home.
If you're an artist, you can paint a mural on your bedroom wall. If you have a knack for reading, you can have bookshelves or your own cornered library. If you absolutely love designing flower arrangements, adding indoor plants and beautiful flower pots in different places is a great idea. Even if you can knit, adding beautiful throws on your couch can give your room a very cute look!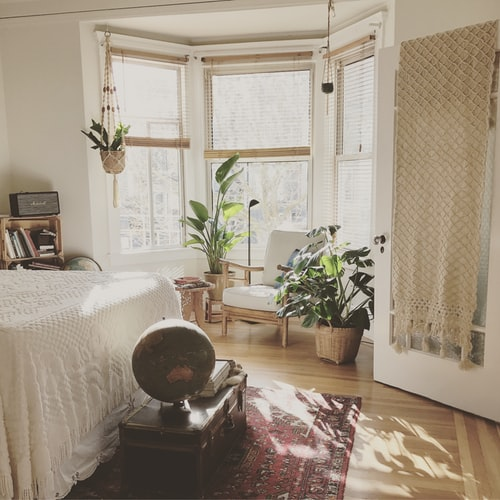 Photo Wall
Adding a photo wall is always timeless. It can never get old. You can keep adding photographs of your family and friends, your adventures from a road trip, or memories from the days you achieved your milestones.
Whether it's in your living room or your bedroom, you'll always have something amazing to look at.
Display Collections
Many of us have an obsession with collecting something unique. Whether they're comic books, coins, wine bottles, or even football souvenirs, these priceless collections are often locked into drawers. When you're personalizing your home, displaying these onto open shelves or a wall can be a brilliant idea!
Paintings and Artwork
If there's anything that can add a creative vibe to your place, it's adding on more artwork. Whether it's 3D casting of your hands as a couple, table-sized sculptures or statues, or your love for paintings, adding any sort of artistic work can make your home interior visually appealing!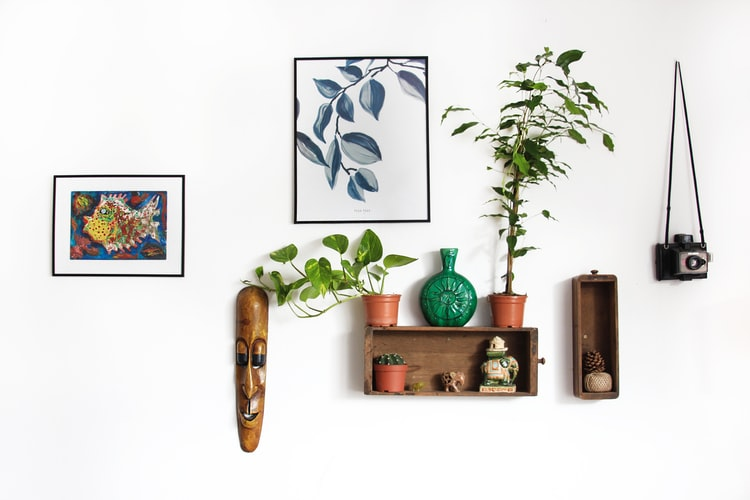 What's better is that adding paintings and artwork can also accentuate all the modern designer furniture in your home. Your interior designer can best advise you how to pick the perfect furniture style that goes with your personalized home.
Whether you're looking to renovate your home or redesign it, you can do that and more by simply contacting Ranauta Interiors. We offer services in interior design, bespoke furniture, and modern designer furniture in Harrow, Kensington and Watford. Book your appointment with us at info@ranautainteriors.co.uk or contact us on 0208 998 2027 and our customer representatives will get right back to you.
https://ranautainteriors.co.uk/wp-content/uploads/2021/07/frames-on-wall.png
500
567
DevlopIndervir
https://ranautainteriors.co.uk/wp-content/uploads/2020/09/Ranauta_Interirors.png
DevlopIndervir
2021-07-20 05:39:17
2021-07-12 08:44:33
How to Personalize Your Home