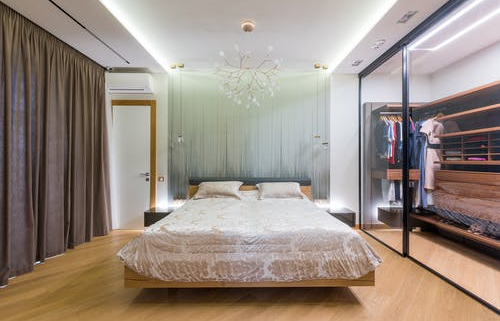 Wardrobes are a crucial part of the aesthetic of your bedroom. And then you have to worry about the floor plan matching your choice. Indeed there'll be many questions that come up when you're deciding the style of your bespoke wardrobe.
The question that we'll be asking here is, "which wardrobe doors are best for you – hinged or sliding?". So let's dive right into the pros and cons of each.
To begin getting a sense of which is feasible for you, consider the ease of each type, what sort of maintenance will be needed and which one does the floor space allows.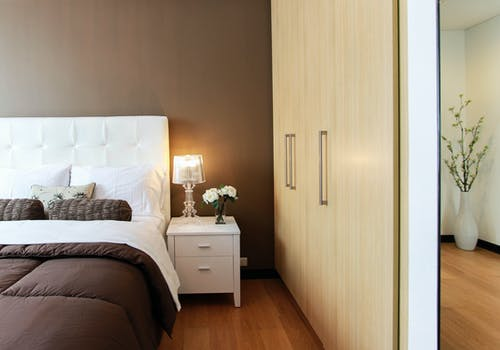 Hinged doors are fixed to the wardrobe for a more traditional look.
Higher Design Versatility (Pro)
Since they're a popular choice, there are far more designs available for you to choose from, along with equal variety in colors, materials, and so on.
Low Maintenance (Pro)
The low maintenance of hinged doors means less hassle, and repairs are needed. And even when the occasional repairs have to be made is simpler to do so. The hinges can be tightened or replaced easily. The hinges themselves are much cheaper and widely on hand in the market. This saves you time, effort, and money.
They Take Up More Space (Con)
Since hinged doors swing outwards, the space can get cramped in small rooms. And in large rooms, they obstruct anything placed in front of the wardrobe. This means that in the case of a room with a wall-to-wall wardrobe, furniture and decor can't be placed on an entire side of the room.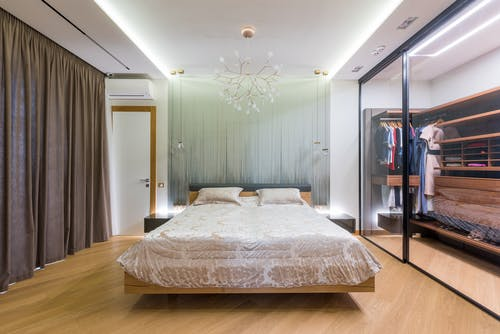 Sliding shutters have panels that slide open and shut on tracks.
An Edgier Look (Pro)
The door's design looks neater and modern, with the straight line going from floor to ceiling. There is a suitable choice for longer wardrobes going higher than usual since the door can get heavy to open and shut.
They Take Up Less Space (Pro)
sliding doors are space savers due to the doors opening sideways, making them ideal for small rooms. This allows you to place the matching look bespoke bedroom furniture right in front of the wardrobe.
Be Gentle (Con)
You have to be gentle when using sliding doors since they move on tracks, and too much force may damage the mechanism. The alignment, rollers, and frame may get damaged from any rough use.
High Maintenance (Con)
To ensure durability, the workmanship must be impeccable with quality rust-proof materials so doors can be used unhindered. However, the track must be cleaned and lubricated periodically to ensure ease of use and higher durability. Also, keep an eye out on the frame and track and whether they need to be realigned.
At Ranauta Interiors, we will advise you on every step of the remodel to ensure our results match your vision for the aesthetic. Whether it beHarrow, Watford, Kensington, Wembley, Hayes, Greenford, Edgware, Brent, we are the one-stop shop for your interior design needs.
So make an appointment now, and let's get started on your wardrobe.
https://ranautainteriors.co.uk/wp-content/uploads/2021/10/Sliding-doors-wardrobe.png
334
500
DevlopIndervir
https://ranautainteriors.co.uk/wp-content/uploads/2020/09/Ranauta_Interirors.png
DevlopIndervir
2021-11-18 11:38:16
2021-10-28 11:44:06
A Guide to Wardrobes — To Choose a Hinged or a Sliding Wardrobe Door