Wardrobe doors are an essential aspect of any closet. They keep your clothing stored neatly inside and create a clear separation between the public areas of your home and the private area of your bedroom or dressing room. While you certainly have various options to choose from, one type stands out as the strongest contender in terms of function and style—hinged wardrobe doors.
If you're looking for a bespoke wardrobe in Watford, connect with Ranauta Interiors.
Whether you're shopping for a new hinged wardrobe or looking to add one to your existing closet, there are several features and styles to consider. Choosing the perfect hinged wardrobe can be overwhelming; however, with these tips and tricks in mind, it's much easier than you may think.
1. Select the right wardrobe size
It is important to select the right wardrobe size for your hinged wardrobe as it is one of the primary things to be considered. It is also crucial to ensure that you have the right size to maximise the space available in your hinged wardrobe.
A standard-sized hinged wardrobe will keep most of your clothes well organized, and it also offers a great deal of flexibility. It will not only give you space to store some extra stuff, but it will do so without compromising on the number of clothes that you can hang. This means that you should have no trouble fitting all of your clothes into our wardrobe.
2. Select the right colour
A bespoke wardrobe is a crucial part of the house. It's where we keep our clothes, and most importantly, it's used to dress up and make us look good. That's why choosing the right wardrobe colour is important because it helps make you look good.
There are different thoughts on this topic. Some say that white wardrobes are the best, while others prefer darker colours such as grey or black. There are so many options out there to choose from.
3. Select the right finish
Are you planning to buy a hinged wardrobe? If yes, then you should pay attention to its finish. Many people don't know the difference between different types of wardrobe finishes and which ones suit their houses best.
Choosing between a matt or gloss wardrobe finish is not always easy, and the decision could change depending on the type of wardrobe you have purchased. Selecting the right wardrobe finish will make your hinged wardrobe look elegant and polished. It can also make a clever difference to the functionality of your cupboards.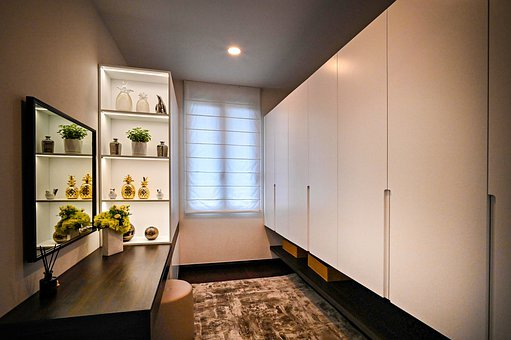 If you are thinking of buying a hinged bespoke wardrobe in Harrow, there are several things to consider. Take the time to understand your needs, want and budget before making any purchases from an interior manufacturer in Perivale. This way, you'll be sure to get what you need in the long term—rather than simply buying a hinged wardrobe that is not right for you from a furniture manufacturer in Kensington.
If you're interested in learning about Ranauta Interiors' hinged wardrobes, contact us today.
https://ranautainteriors.co.uk/wp-content/uploads/2021/12/Hinged-wardrobe.png
667
1000
DevlopIndervir
https://ranautainteriors.co.uk/wp-content/uploads/2020/09/Ranauta_Interirors.png
DevlopIndervir
2021-12-31 14:25:34
2021-12-22 14:32:32
A Quick Guide to Choose the Best Hinged Wardrobe for Your Closet