The living room is a place where we can all relax. It's the place where we gather with our friends, watch TV, or read a book. But how can you make your living room look luxurious? This article will give you some tips to help you achieve this goal.
If you're looking for bespoke furniture in Kensington, connect with Ranauta Interiors.
1. Include curvy shapes
Curvy shapes add a touch of luxury to any living room. And it doesn't matter if you want a more formal or casual look; adding round edges and a bit of softness is always an elegant choice.
A curved couch or sofa is the perfect place to sit back and relax. The gentle curves of the cushions work as a complementing contrast to the sleek lines of a dining table or coffee table. That's why you should opt for a circular couch in your living room. It's also an excellent way to create an inviting atmosphere in your home.
2. Add TV units
TV units are the best home addition to make your living room interior look luxurious. It not only keeps your TV in a safe place but also adds style and elegance to the whole area. It's something that you need in your house.
The TV unit increases the aesthetics of your home. When it comes to living room furniture, aesthetics is an important factor. With a TV unit, you no longer have to worry about keeping your TV on top of a table. This way, you can save space and enjoy the clean look of your living room with the help of a TV unit manufacturer.
3. Add metallic items
Metallic items are the most eye-catching items in interior decor. You can add these items to your living room for making your living room look luxurious. You can easily get them from an interior manufacturer.
Metallic items come in various shapes and sizes. Some of these items have a metallic finish, and others are solid pieces made with metal. Many people prefer metallic items because they add an elegant touch to the interiors.
4. Add stylish windows
If you want to add a touch of sophistication to your living room interior, then you need to think about striking window treatments that will add that extra element of elegance.
It is essential to consider a variety of options for window treatments, as this can be the one thing that makes the biggest difference in terms of adding style, value and function to your living room.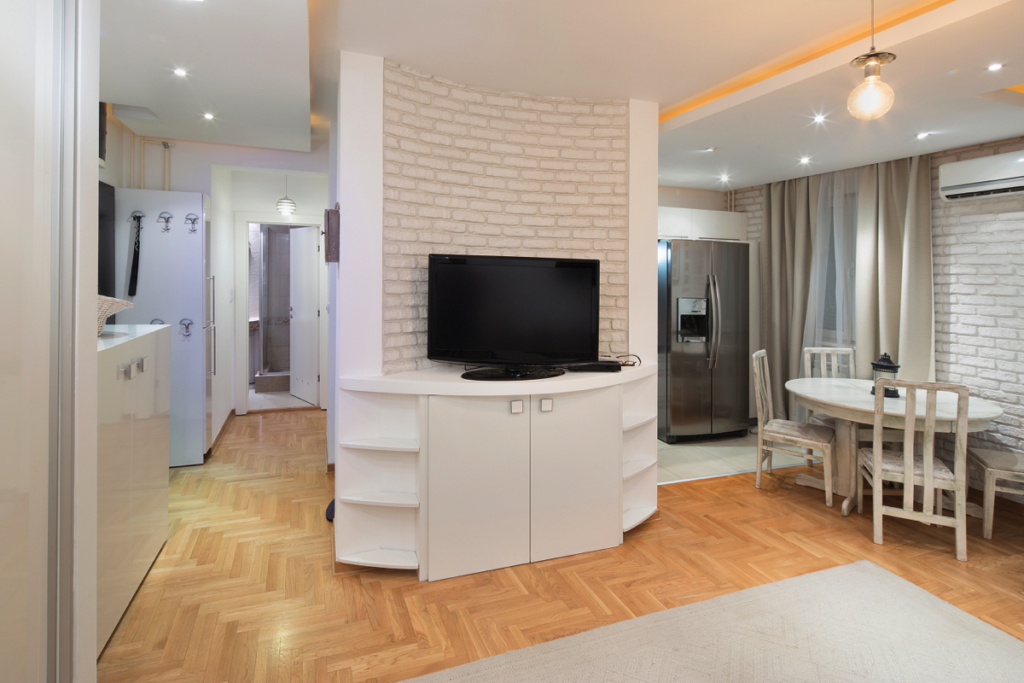 Our interior manufacturers in Perivale offer a great range of living room interior design ideas, which can be helpful when it comes to making your living space look luxurious. We work with some of the best TV unit manufacturers in Harrow and beyond, so if you're looking for luxurious modern designer furniture in Watford, contact us today!
https://ranautainteriors.co.uk/wp-content/uploads/2021/12/TV-unit.png
683
1024
DevlopIndervir
https://ranautainteriors.co.uk/wp-content/uploads/2020/09/Ranauta_Interirors.png
DevlopIndervir
2021-12-30 13:53:13
2021-12-22 14:32:03
Find Out How to Make Your Living Room Interior Look Luxurious