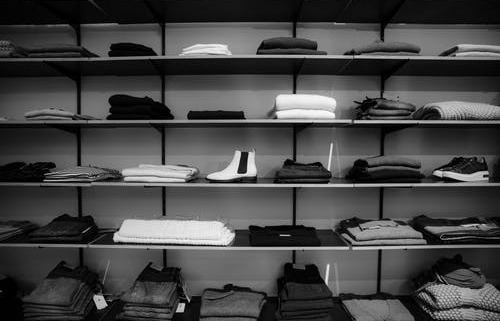 Isn't it frustrating when you're getting late for a party, and are unable to find the outfitthat you wanted to wear? And how often are you late for work just because you weren't able to find something suitable to wear? Organizing your wardrobe properly can save you a lot of time. This blog post will share some tips on wardrobe organization.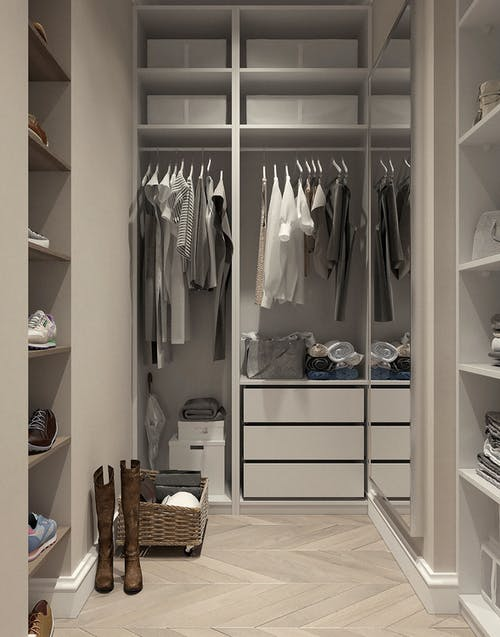 Keep the Clothes Folded
Folding your clothes can help save a lot of space and make it easier for you to manage your wardrobe. Instead of opting for a regular fold, get creative to save more space.
Use the rolling technique for t-shits, pyjamas, pants, swimsuits, and casual outfits. As you roll the clothes, you'll manage to free up a ton of space.
For bulkier clothing (e.g., sweaters, jackets, etc.), use these strategies.
Make Different Sections
Another great thing that you can do to keep your wardrobe organized is to create different sections for everything. For instance, separate theparty wear clothing section from the officewear.
Consider storing your gym trousers and shirts separately too. Keeping everything separate will not only save space but also make it easier for you to find clothes when you're running late.
This neat tricks also works well if you have a colourful wardrobe. As you compartmentalize your clothes based on a) the type of garment, and b) the colour of the garment, you'll significantly beautify your wardrobe.
Whether you're looking for a jacket for a night out or a button-up shirt for an important meeting, you'll find exactly what you need in half the time. The best part? The colour coordination will make your wardrobe look more cohesive, aesthetically appealing, and put-together.
Keep Some Clothes Ironed and Hanged  
Keeping your party wear and office wear clothes ironed and hanged will save space, while at the same time keep your clothes ready. Granted, this may take slightly longer. However, the outcome will be worth it!
If you're looking for more structure and neatness, we recommend using modern dividers between each section. Opt for a sleek, minimalist, and "barely there" option. You'll manage to section off your clothes and steer clear of potential bulkiness.
At Ranauta Interiors, we specialize in creating bespoke interior storage solutions across the UK. We're committed to breathing life into your dream visualization. Whether you're looking for the perfect wardrobe or kitchen unit, we'll design and manufacture it to perfection.
With over 18 years of experience, we have a razor-sharp focus on creating high-quality furniture that complements your interior design. Ready to get started? Add a touch of modern elegance and pizzazz to your bedroom, kitchen, or office. Click here for a free quote.
https://ranautainteriors.co.uk/wp-content/uploads/2021/05/Folded-clothes..png
333
500
DevlopIndervir
https://ranautainteriors.co.uk/wp-content/uploads/2020/09/Ranauta_Interirors.png
DevlopIndervir
2021-05-28 11:52:56
2021-12-03 14:59:35
Wardrobe Ideas to Organize Your Stuff