A kitchen isn't just about having a stove to cook food. For someone passionate about cooking, kitchen is not any less important than other parts of the house. In fact, believe it or not, the appearance of your kitchen can affect your mood while cooking and hence the taste of your food as well.
This blog post will highlight some things you can do to enhance the look and feel of your kitchen so that you can actually enjoy cooking food.
Change Lighting
Research shows that the lighting of a space plays a vital role in impacting our mood. Consider installing some bright lights that not only enhance your kitchen space, but also put you in the mood for cooking.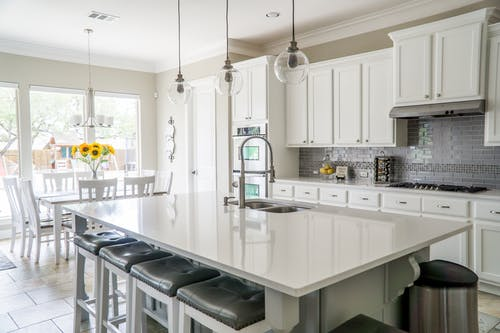 If you have windows in your kitchen, make sure they are energy efficient and allow sufficient light and air to pass through them.
Use Artwork
This might seem odd but using adding artwork to the walls of your kitchen is a great idea to improve its looks. You can put up pictures of delicious foods or decorate your walls with aesthetic designs that appeal to you.
Update Your Furniture
From cabinets to shelves and everything else, make sure it's all clean and upgraded. You can replace your old boring kitchen furniture with new modern cabinets available in different designs. Choose cabinets that not only fulfill your storage needs, but also look good in your kitchen.
Organize Your Stuff
Finally, organize your kitchen appliances, utensils and everything else. A cluttered space can make you feel stressed or irritated. Hence, take out the time to clean and organize your kitchen.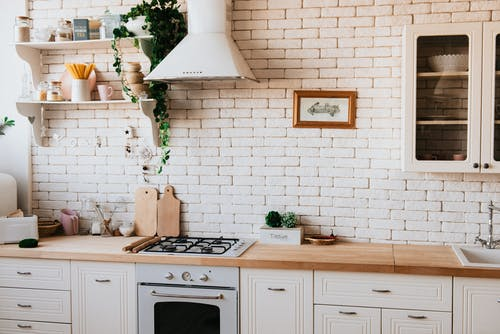 Ranauta Interiors is one of the leading names in the bespoke interior storage solutions industry. We specialize in designing and manufacturing smart closets and wardrobes for conventionally smaller spaces. The company works closely with each client to get a good grasp on their design requirements.
Their team utilizes their expertise and experience to personalize the furniture and maximize space efficiency. If you're looking for bespoke kitchen furniture in London, get in touch with their experts today. The company also designs office furniture, bedrooom furniture, and TV units. Check out their gallery for inspiration!
https://ranautainteriors.co.uk/wp-content/uploads/2021/04/Kitchen-storage.png
334
500
DevlopIndervir
https://ranautainteriors.co.uk/wp-content/uploads/2020/09/Ranauta_Interirors.png
DevlopIndervir
2021-04-29 05:38:28
2021-12-03 14:58:15
How to Enhance the Look of Your Kitchen