You're probably familiar with the incredible functionality of metal fixtures and furnishings. From offering enhanced durability to significantly increasing convenience, metal interior elements do it all.
In addition to checking off all the boxes of "performance," they also pack immense aesthetic appeal. No matter how dull and drab your space may be, adding metal elements to the mix will make it appear more rejuvenated and inviting.
While mixing metals in home décor may sound pretty straightforward, it requires a lot of thought and planning. If you're considering giving your home a metallic makeover, make sure you start off on the right foot. Use this guide for inspiration!
1. Opt for Metal Storage Solutions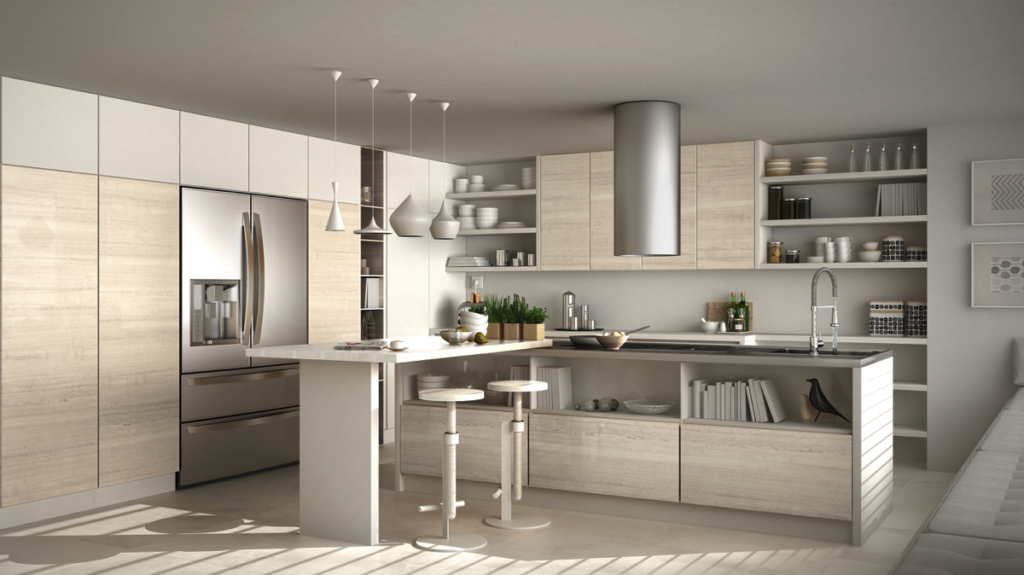 Metal storage is smart, sleek, and sophisticated. Today, it's an easy go-to across London. If you're on the fence about how to incorporate metals into your space, start with the storage.
If you're redesigning your kitchen, opt for metal storage cabinets. If you're giving your bedroom a makeover, indulge in a metal-laced wardrobe or vanity. And if you're revamping your office, treat your space to luxe office-style metal shelving units.
You have free rein; work with different styles and themes to find something that's right up your alley. And if you don't want to go the metal route, you can opt for a metallic look. While your storage may be made of wood, stainless steel, granite, tiles, or iron, it'll look metallic and chic. Sounds like the perfect illusion, right?
Recommended Read: Which Wardrobe is Perfect for Your Bedroom?
2. Opt for Metallic Accessories
Over the years, metallic/metal-themed accessories have taken over the interior design industry. Their sleek, minimalist, and stunning look is perfect for modern homes that lack the wow factor.
If you're new to metallic accessorizing, start with wall décor. Indulge in metallic wall art to enliven your space. You can slowly ease your way into metallic décor like lamps, clocks, mirrors, trays, decorative bowls/plates, and vases, among countless other items.
3. Metal Fixtures for the Win!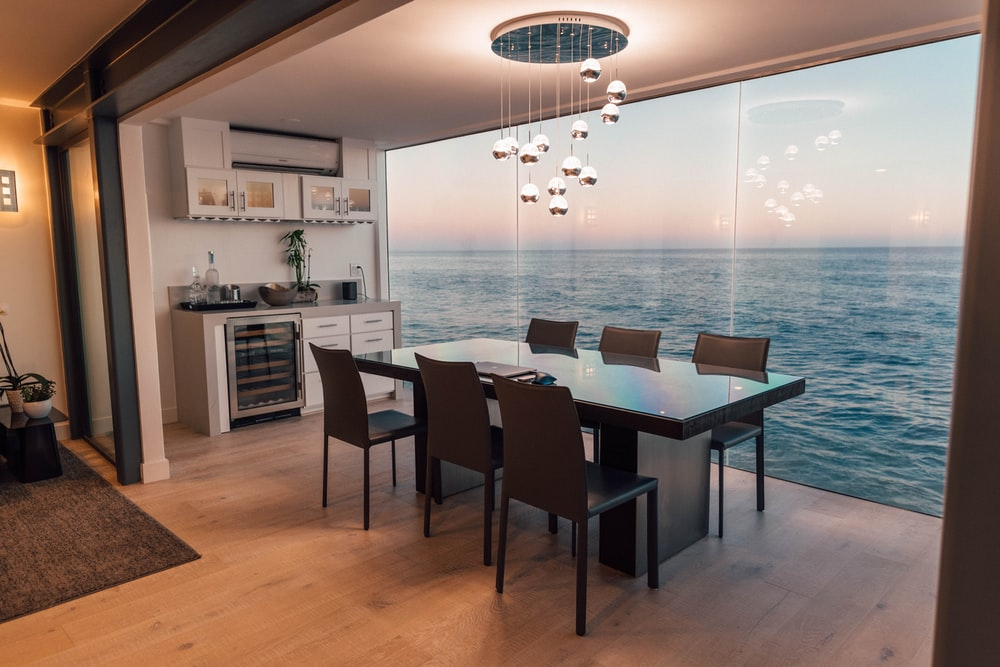 Add a touch of sophistication and luxuriousness to your home by indulging in metal fixtures. A gorgeous metal and glass lighting fixture is a sight for sore eyes. Not only will the beautiful lighting add warmth and cosiness to your home, but the fixture itself will command attention like no other.
We recommend opting for one bold metal fixture as opposed to multiple metal fixtures. This is a great way to mix metals in moderation and retain balance. For an added touch of oomph, pair the lighting fixture with black metal chairs and a standout table. You'll be taken aback by the makeover, and your guests will echo your sentiments!
Recommended Read: How to Transform Your Garage into a Modern Home Office
Ready to give your home a makeover? We can help you get started! At Ranauta Interiors, we specialize in creating bespoke interior storage solutions. Our team is adept at designing and manufacturing bedroom furniture, kitchen furniture, and office furniture/TV units. If you want to add a touch of metal to these elements, we'll be happy to oblige!
No matter how unique your interior design preferences may be, we'll follow them to a tee. Our final creation will be a crystallization of your vision. Browse through our gallery for a glimpse into your work! You can also contact us directly for more information.
https://ranautainteriors.co.uk/wp-content/uploads/2021/04/a-modern-dining-area-featuring-a-gorgeous-metal-lighting-fixture-and-a-view-of-the-ocean.png
667
1000
DevlopIndervir
https://ranautainteriors.co.uk/wp-content/uploads/2020/09/Ranauta_Interirors.png
DevlopIndervir
2021-04-05 07:45:15
2021-04-29 05:42:22
How to Mix Metals in Home Décor