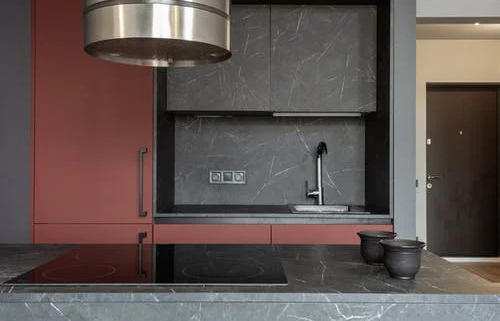 Your kitchen is the most important room in your home. Treat it with care, stock it with all the essentials, and have a space designated for everything. The kitchen is not only for cooking, but also for eating, visiting friends and family, and hosting guests. Of course it's hard to make sure you're dedicated to all these needs when you're running low on kitchen space!
Fortunately there are plenty of innovative solutions for maximizing space that don't sacrifice style or function.
1) Use Both Sides Of Your Kitchen Island
If your kitchen island is situated on the right side of your workspace, you can still utilize those extra inches by placing a small desk on the left.
2) Maximize Storage Space With Open Shelves
A kitchen can be so much more than just a place to cook and entertain. It can also be a place for storage. This simple idea utilizes vertical space by creating open shelving for all your extra supplies, food items, and other items you don't use on a daily basis. You can also upgrade these shelves to add more functionality later on.
3)  Consider Under Cabinet Shelves
If your cabinets are mounted on the wall, consider installing under-cabinet shelves to make more space available for food storage. Depending on your style, you may be able to offset this by also adding backsplash tiles to the underside of your cabinets.
4) Play With The Light To Make Your  Kitchen Seem Spacious
Artful use of lighting is the secret to making the space feel open and airy. Use day lighting, task or accent lighting to make your kitchen seem like it's larger than it is. Consider using dimmers in your overhead lights for when you want to use the kitchen for entertaining.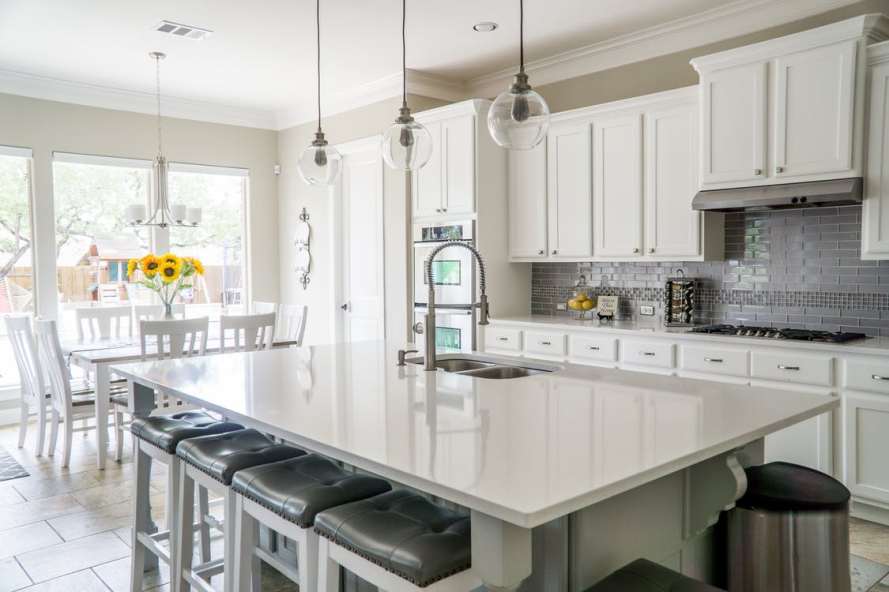 5) Choose The Right Kitchen Colors
Dark colors make small spaces look smaller, and light colors help them look bigger. Light-colored cabinets will reflect light, creating a larger appearance in comparison to dark cabinets that absorb light and draw attention to themselves. If you're considering painting your cabinets, white is the best solution to create an open look in your kitchen.
6) Use The Space On The Wall
Above your cabinets, you would typically install shelves. However, there is also space on the wall underneath your cabinets that's just as useful. Install open shelves to maximize the extra space that is already available to you.
There are plenty of ideas that you can use to wisely utilize the space in your kitchen and customizable options are the best. Reach out to Ranauta Interiors to avail the best modern designer furniture options for your kitchen and home. We are a furniture manufacturer in Harrow, Kensington, and Watford that designs bespoke furniture, including Bespoke wardrobes Watford, Bespoke wardrobes Harrow, Bespoke Furniture Harrow, and furniture for offices.
https://ranautainteriors.co.uk/wp-content/uploads/2021/10/kitchen-shelves.png
333
500
DevlopIndervir
https://ranautainteriors.co.uk/wp-content/uploads/2020/09/Ranauta_Interirors.png
DevlopIndervir
2021-10-15 10:42:42
2021-10-18 13:50:59
7 Ideas To Maximize Your Minimal Kitchen Space