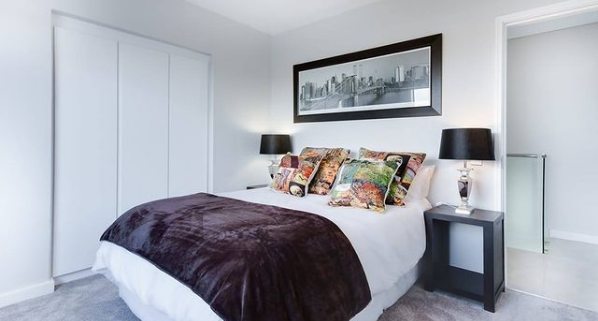 Bedroom furniture sets can be an excellent investment, and with the right set, you can make your bedroom look more modern and chicer. You may have seen the various bedroom sets advertised in your local newspapers or TV commercials. But do you know how to make one? You can easily create a good looking and elegant bedroom set by following these steps.
If you're looking bedroom furniture manufacturer in Harrow, connect with Ranauta Interiors.
This blog will outline the steps you need to take to give your bedroom a unique new look.
Step 1. Finding the style you want
Bedroom sets are not just about getting pieces from a catalogue and building the set. There is more to it than that. You have to know the styles and where to buy them.
A bedroom is one of the most intimate spaces in the home, which is one reason why it should reflect your personality. Yet, finding the style you want and are comfortable with can be daunting.
The bedroom set you choose says a lot about who you are as a person, and it will be the foundation for all your decorating decisions.
Step 2. Getting the price right
When it comes to getting the price right, you have to consider many things, especially for the kind of furniture you will buy. This is because different types of bespoke furniture come at different prices, and some are more expensive than others.
Step 3. Getting the perfect sizes for your bedroom set
If you're in the market for a bedroom set, you should try and get it in the perfect size for your room so that it can look more impressive. Sometimes, people tend to buy a bed or two, and then they find out later on that it doesn't fit in their room properly. By then, they have already bought and paid for the set, and there's nothing much they can do about it.
A lot of people tend to make this mistake when buying furniture. To avoid this problem, you should measure your room before going shopping to know precisely how much space you have for your bedroom set.
Step 4. Getting the perfect colours for your bedroom set
We have all encountered instances where the colour of our furniture sets has suffered due to the wrong choice of colours. You can get perfect colours for your bedroom set by buying a bed set that matches your wall colour choice.
Bedroom colour schemes are mainly designed around the bed itself, often the focal point of a room. This means that the colour scheme for your bedroom is going to revolve around the dominant colour in your bedding (if there's more than one).
Bespoke furniture designs are the perfect addition to your bedroom set. By choosing a reliable bedroom furniture manufacturer in Watford, you will be able to get exactly what you want when it comes to design and style. At Ranauta Interiors, we look forward to providing you with bespoke bedroom furniture in Harrow that can help make your bedroom look beautiful. If there is anything else we can do for you, please let us know by contacting our representative today.
https://ranautainteriors.co.uk/wp-content/uploads/2021/12/Bedroom-set.png
367
598
DevlopIndervir
https://ranautainteriors.co.uk/wp-content/uploads/2020/09/Ranauta_Interirors.png
DevlopIndervir
2021-12-28 14:11:49
2021-12-22 14:19:20
Make an Impressive Bedroom Set with These Steps