Working in a place that speaks to you, makes you feel relaxed, and helps you concentrate better. Give yourself more than a chair and a desk to work on; design an office space that is all about you, your comfort, a place you'd want to spend time in.
Here are some tips that'll help you design a home office: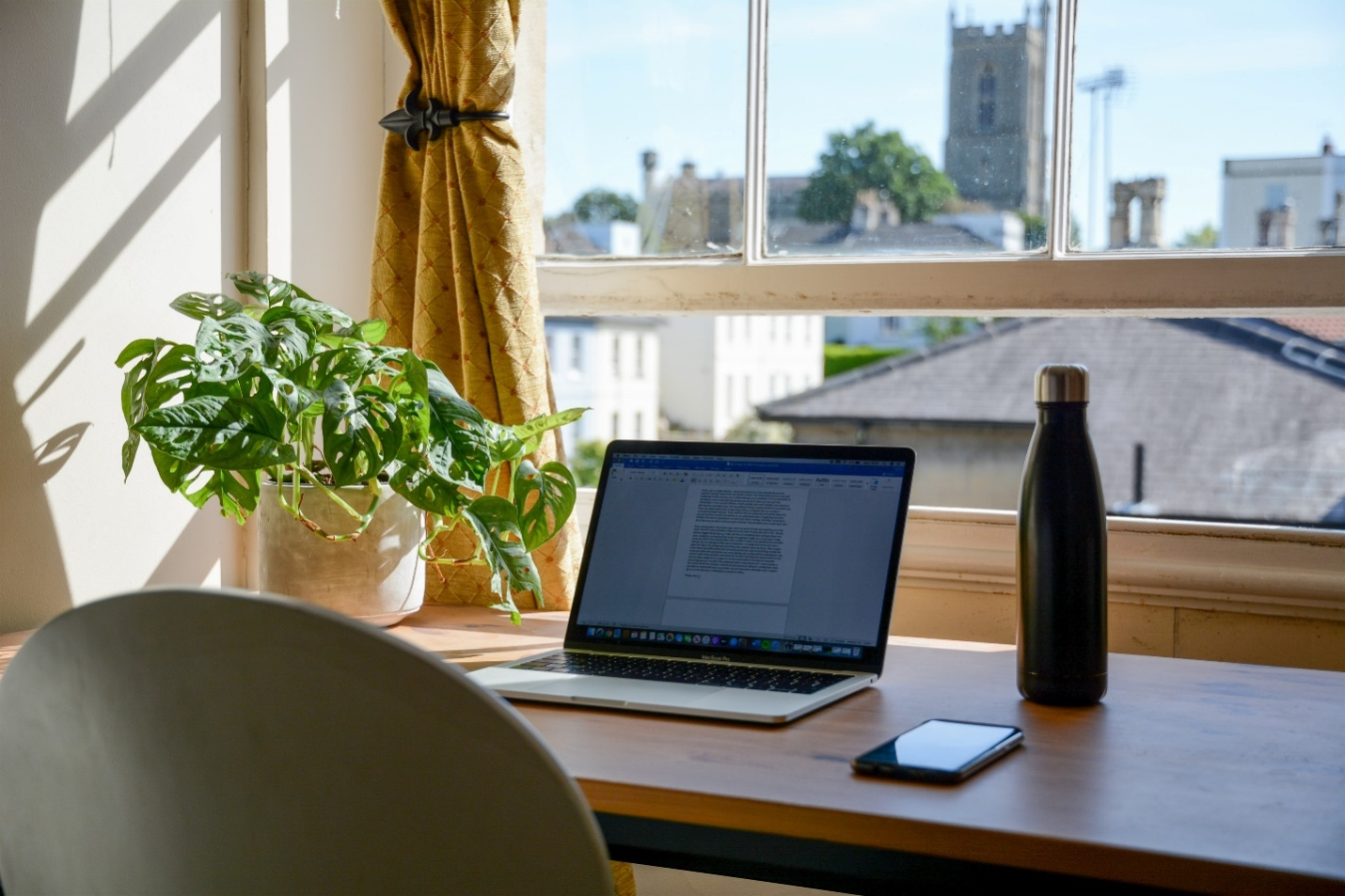 Location
The location of your home office is very important as you're probably going to be spending hours in there. If you can, set up a separate room for your workspace. This creates the distinction between the home space and office space, and by the end of the day, you get to leave your work in your "office," even if it's a part of your home.
Your ideal office space should be quiet and have a door. A door keeps out unnecessary noise, pets, and improves productivity. Don't opt for areas too close to your living room, or kitchen as these home spots are usually more lively and noisier.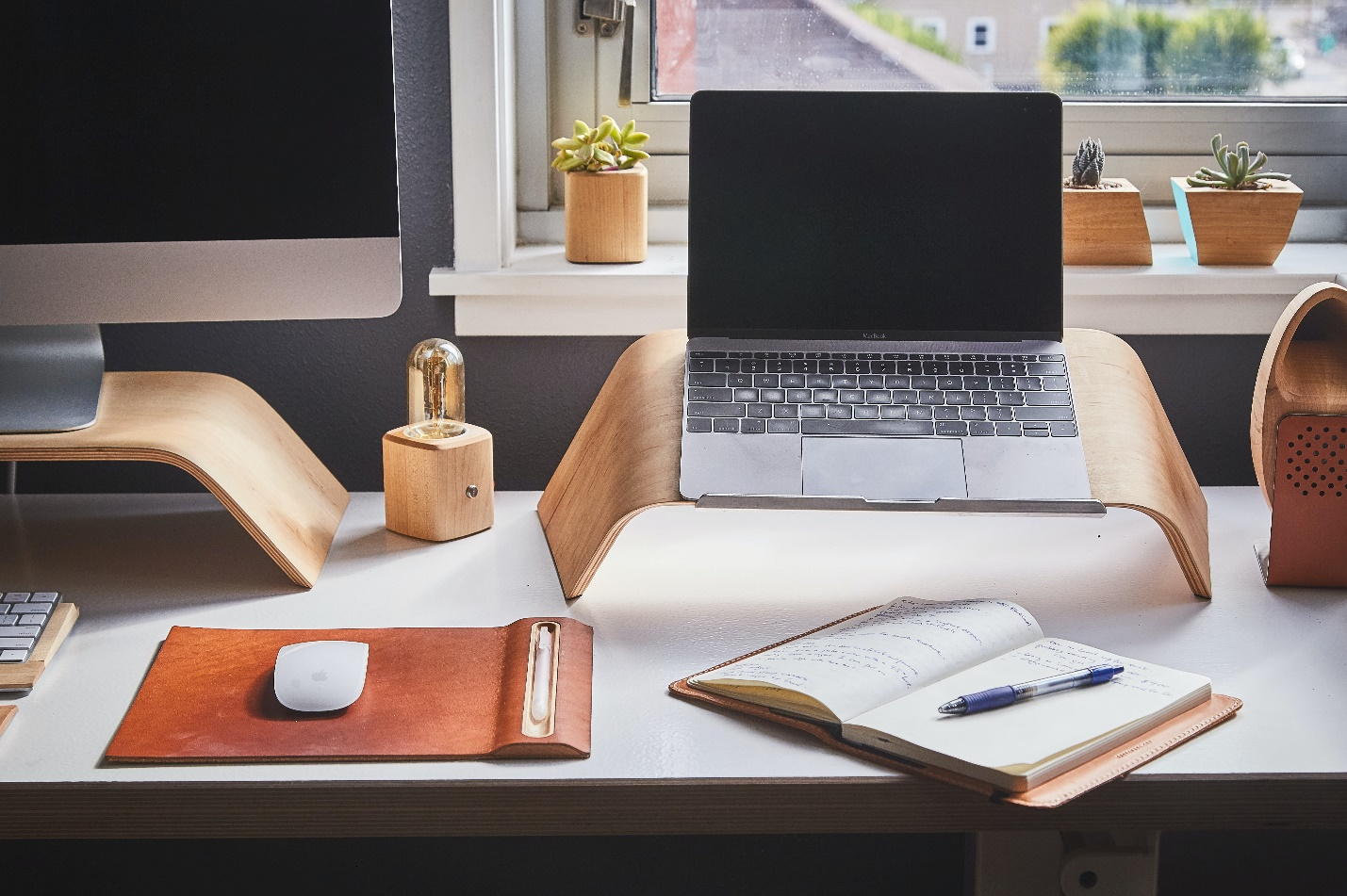 Functional Furniture
Carefully consider the items you need in your office; the furniture shouldn't cause any hindrances. Pick items that you need, and choose pieces that are functional and go well with your office space.
Your home office furniture needs to feel like a part of your home too, and shouldn't have that cold office feel. If you live in a modern home, choose modern furniture and some artistic wall hangings; if your home is more traditional, opt for warmer tones and comfy chairs.
A Comfy Chair
Another important thing your home office must have is a great chair. It should complement your furniture, and be comfortable enough for you to spend hours on it everyday.
Paint the Walls
Offices are not always supposed to be beige. Add colour to your walls that speak to you. For some, it's a bright happy colour like lime green, while others will prefer calmer tones like sea blue.
A View
Staring at a blank wall all day long isn't good. Position your office desk in a place where you can look up at something. A window is ideal but if you don't have a window in your office, hang a painting that you love above your desk or face the desk toward the door.
Accessories
Your office space can do with some accessories that enhance the look and feel of your workplace. Keep a trendy mug for pencils, some sticky notes, pretty notepads, a chic dustbin, or some inspirational quote hangings.
Organize
It's crucial to have a well-organized place to work in. Put in shelves on the walls to organise all the papers in one place, and use file folders to keep the important ones at hand. Add in bookshelves or wooden storage for some efficient use of space.
If you're renovating your home office, let us take care of your furniture. Ranauta Interiors is a top office furniture manufacturer in Kensington, Watford, Harrow, and surrounding areas. We specialise in modern designer furniture that is as comfortable as possible so your productivity is never affected. We're also a leading TV unit manufacturer and have been in the industry for years.
Check out our services or contact us now for more information.
https://ranautainteriors.co.uk/wp-content/uploads/2021/08/A-well-set-home-office.png
951
1429
DevlopIndervir
https://ranautainteriors.co.uk/wp-content/uploads/2020/09/Ranauta_Interirors.png
DevlopIndervir
2021-08-25 10:36:34
2021-08-05 10:43:12
Renovating Your Home Office: A Guide